Luna, Belgium
Having a healthy lifestyle starts with a healthy mindset. You need to be in peace with yourself to be able to have access to that stable lifestyle you want. It's all about finding that balance between self-care and allowing yourself to have a treat. It is important to know how your body works and how to improve your way of living.
The motivation and will to become healthy comes from within and you are the only person controlling your body. If you really want it, go and get it. It is as simple as that. You have to find certain sources of motivation to keep track of that lifestyle you want to achieve. As long as your mindset is in a good place, you will be, too !
One of the first things that is crucial to know and that you've probably heard a billion of times is drinking water. It makes you feel cleansed 24/7 and it is recommended to drink 180 ml per day. It will keep your system going and your skin clear!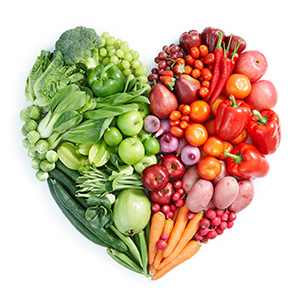 Eating healthy always sounds so boring and like it's something you have to endure, but it is way more easy and delicious than it sounds. You can find tons of easy recipes online that are so healthy and really tasty. Another way to achieve health in general is finding healthier options for things like butter, sugar and other harmfull products we might use a little too much. Coconut oil, Agave syrup are way better options for those two examples. Try to include plant-based products as much as you can in your diet because those are the most beneficial food sources you can eat. Vegetables and fruits are really important but, they're not the only ones out there ; quinoa, all kinds of rice, grains, beans, lentils … are  fibers and protein sources that are so easy to make, way healthier and better for the environment than meat or fish.
After you get your diet down and decide which kinds of food are working for you and your inner body, you need to focus on your body image. That is where exercise will become part of your routine. Try to find ways you like to exercise because going to the gym is not always a pleasure for everyone. Dancing, hiking, yoga, swimming sounds like fun to me and are really nice activities you can do with other people.
Finally, you need to see this as a better way of living and not a restrictive way of living. You need to enjoy it in order to maintain it. That's why balance is the most important thing. You should be able to treat yourself, but have a healthy lifestyle in general.
Baptiste Ostertag, Switzerland
Niklas Wykrota, Germany
Hey, Niklas and me decided to talk about the Gold's Gym, because it's one of the most famous Gym in the world. We went there during our trip to Santa Barbara, and people there are really kind. There is a lot of things to do, as you can see in the presentation. So enjoy your trip there and go train now !!