by Natascha von Arb, from Switzerland
" The best view comes after the hardest climb "
At the beginning I will describe the three types. The first types is, "Bouldern". When you go bouldern you don't need anything to help you climb. You climb only with the power in your arms, leg and whole body. The second types is "Free Climbing". For Free Climbing you need also nothing to climb, just, a safety rope. The third type of climbing is "Ice Climbing". For Ice Climbing, you need a safety rope, crampon, ice screws and an ice pick. In the next part, I describe the three types in detail.
Bouldern
Bouldern is my favorite type of climbing. It is challenging, because you need so much power for reaching your goal. When you go bouldern, you need just a climbing harness, or you can do this without one. By bouldering you do not go as high as usual when you go climbing. You can bouldern in a climbing hall or you can also do this on a rock. For bouldern on a rock, you need a partner. This photo shows you, when you fall that you fall on the bouldering mat. The mat is good to take with you because it is light and you can carry it like an backpack. This you need just for bouldering on a rock, because in the hall you have the mat on the floor. It is for your safety if you should fall. You can go bouldern in a hall without much climbing experience, but for bouldern on a rock you need much experience and power.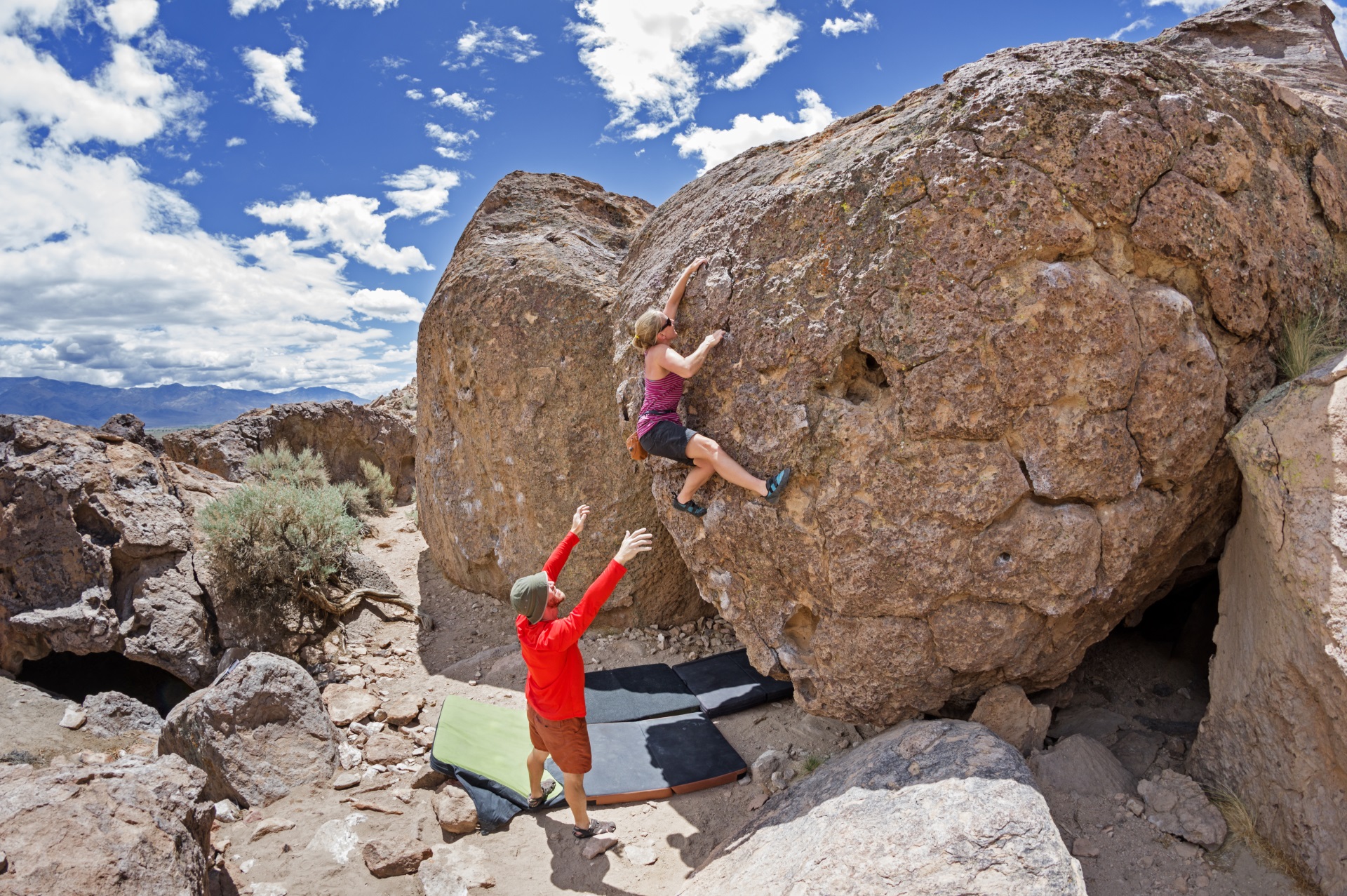 Free climbing
The second type is also my favorite of climbing. It is free climbing. This type is the most famous type of climbing. You need a climbing harness, saftey rope, climbing finches, climbing helmet, carabians for safe you. For this you need a climbing course because without an course it is too dangerous. You never go alone and you must know how you to save your partner. Climbing is not just for fun, it is a dangerous sport type. Free climbing you can practice in a hall or on the rock. In summer, most climbers go to the rock and in the winter they go in the hall for training. A free climber makes long routes on the rock and goes higher than a boulder climber. It also requires very much power and especially technology. Most climbers also go bouldern for practice the technology and build up the power in the arms, legs and the whole body strength. Ice climbing
Ice climbing is a type for experienced climbers. It it not so easy. Ice climbing is for example: you climb up a frozen waterfall. This is not without risik. I have never tried it, but maybe one time I will try. This type of climbing is done with a mountain guide if you have no experience or not trained. For the ice climbing you need special equipment. You have to read this in the first section.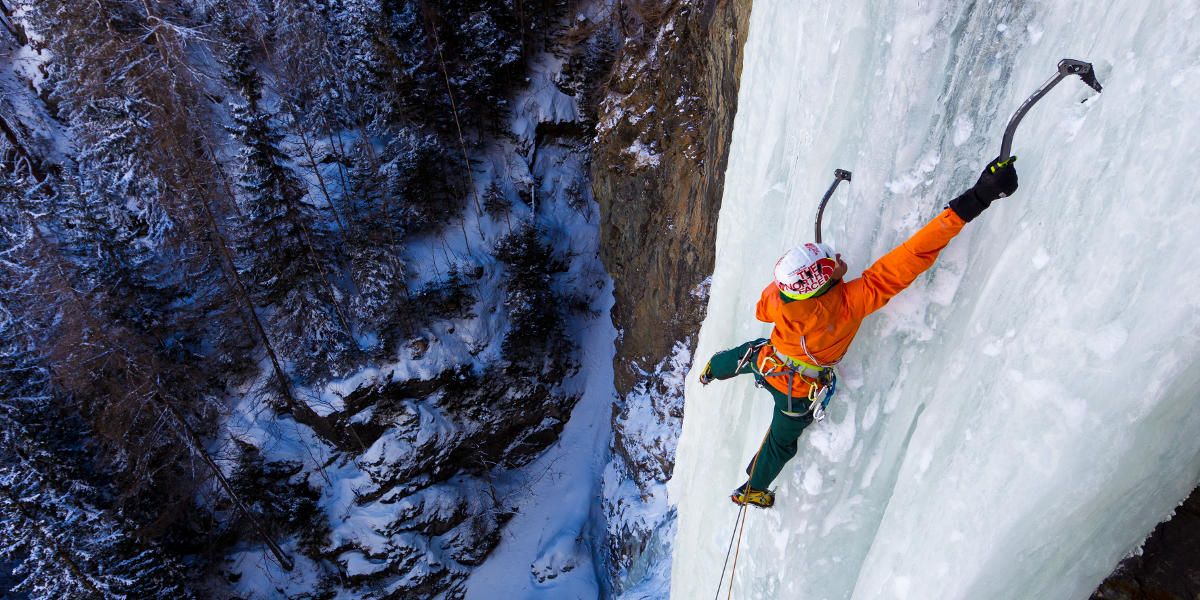 I hope I gave you some information about How?, Where? and What you need? to go climbing. For me, it is a very great sport and also an impressive sport.