Verona is located in the northern part of Italy, between Venice and Milan. It is one of the main tourist destinations in northern Italy and It is crossed by a beautiful river, the Adige that goes throw Verona. It is surrounded in the distance by snowcapped mountains and It is really easy to access it because the train station is close to the downtown and you can walk right into the heart of downtown. Because of the value and importance of its many historical buildings, Verona has been named a UNESCO World Heritage Site. Verona preserved many ancient Roman monuments including the magnificent Arena.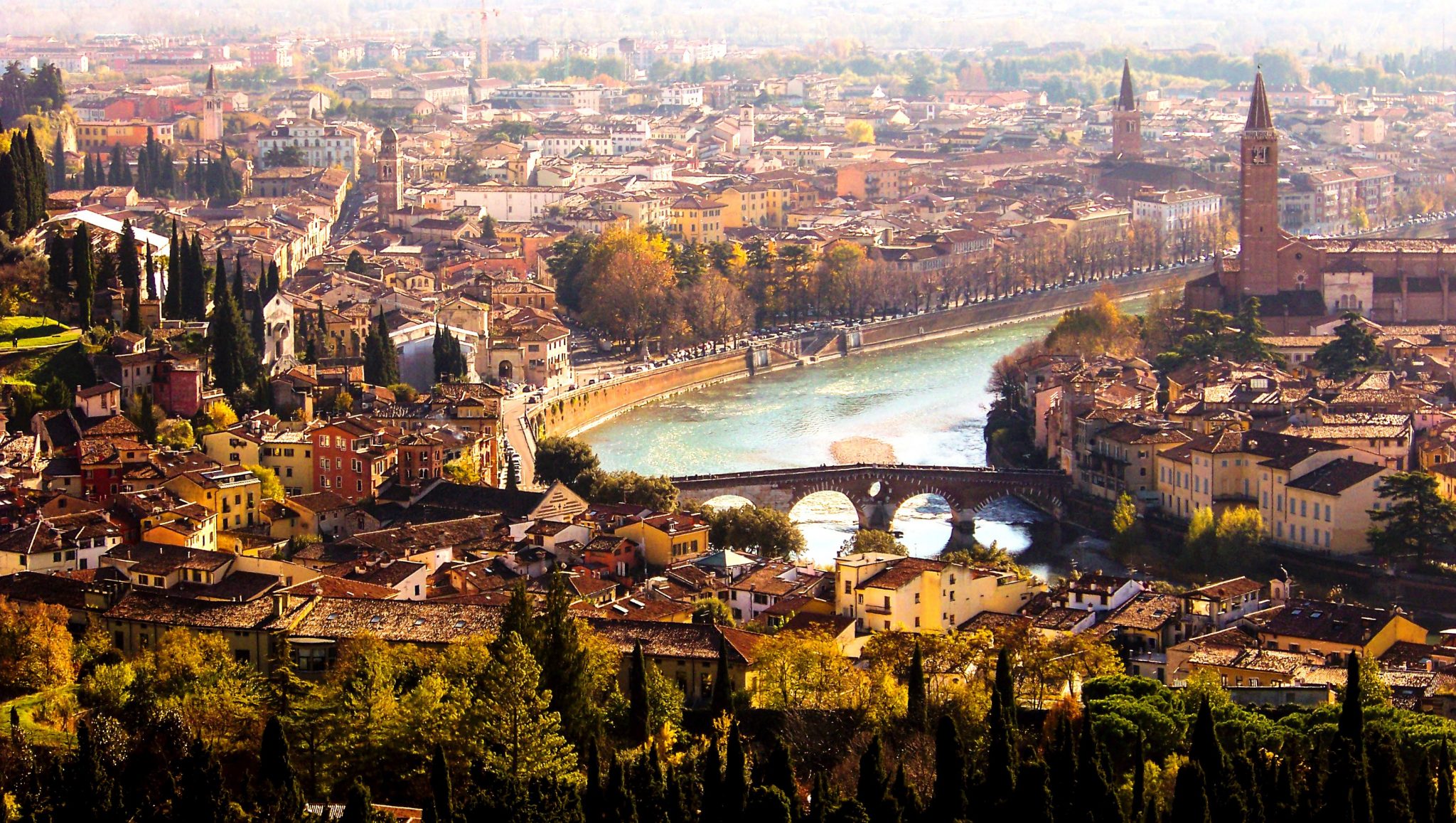 The city is famous as it is the place where William Shakespeare set his play Romeo and Juliet. In the downtown we can see the Giulietta's balcony. Entered through a little arched passageway set inside Casa di Giulietta's main courtyard, the small statue of a girl is a favorite for visitors. Found just a few feet from the balcony from which she and Romeo first confessed their love. Before even entering the courtyard you will notice the walls covered with tickets and love letters left by lovers around the world.
Symbol of the city, the Verona Arena attracts millions of visitors every year, not only for its beauty and history but also for the important events and concerts it hosts. Today it can accommodate about 20,000 spectators thanks to its elliptical shape: it is the third largest Roman amphitheater, after the Colosseum and the Capua Amphitheater. Among the events, not to be missed is the famous Opera Festival, which every summer transforms the Verona Arena into the largest open-air opera house in the world!