Written by Lionel Ruegger, Switzerland
"There's a lot of blind hate out there, but rock & roll is the best way to get to know each other" ~ Sam Kiszka
We go back to the year 2012, to a little town called Frankenmuth, Michigan.  Two twin brothers and high school attendees, Josh and Jake Kiszka, are forming the band, Greta Van Fleet, with their younger brother Sam and friend, Kyle Hauck. They've named their band after Gretna Van Fleet, a resident of Frankenmuth. After recording the songs, "Cloud Train" and "Standing On," Hauck has left the band in October 2013 and was replaced as drummer by the brother's good friend, Danny Wagner. Along with "Standing On," they have released several other songs, such as "Down to the River" and "By the Riverside."
Soon after, the band was signed to the record label Lava Records and they have released their first official single called "Highway Tune" on March 31, 2017. One month later, they released their debut EP Black Smoke Rising with the following songs on it :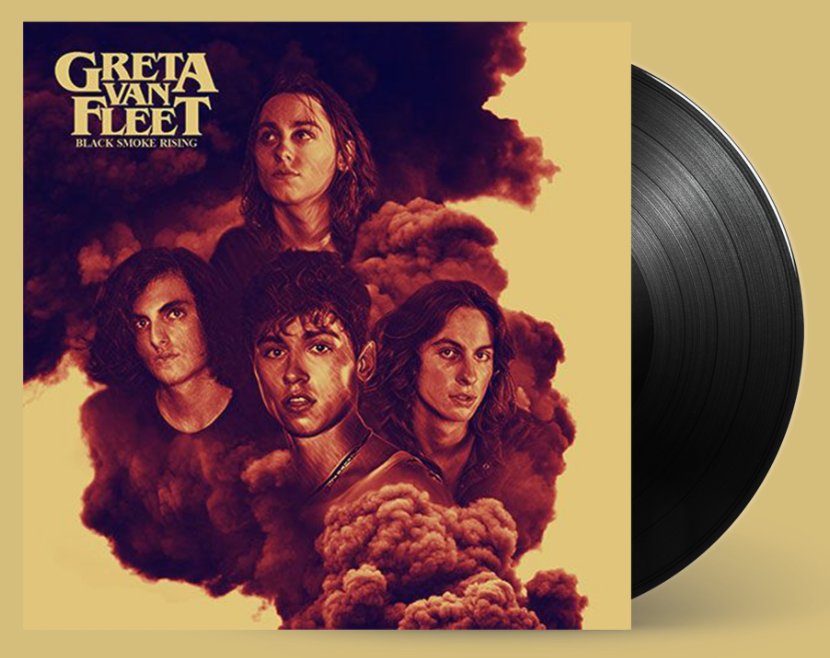 "Highway Tune"
"Safari Song"
"Flower Power"
"Black Smoke Rising" 
Later in 2017, the band toured with The Struts, opened for Bob Seger and released their second EP From The Fires. It's a double EP, consisting the four tracks from their deput EP and four new tracks, two of them are cover versions:
"Edge of Darkness"
"A Change Is Gonna Come" (Written by Sam Cooke) 
"Meet on the Ledge" (Written by Richard John Thompson)
"Talk on the Street"
In July 2018, the band released their second single "When the Curtain Falls". Just one week later, they appeared on the TV show The Tonight Show Starring Jimmy Fallon and made their TV debut by performing the new single. Greta Van Fleet released their debut album "Anthem of the Peaceful Army" on October 19, 2018. It was the top selling album in the first week in the US and debuted on number three of Billboard 200.
"Age of Man"
"The Cold Wind"
"When the Curtain Falls"
"Watching Over"
"Lover, Leaver"
"You're the One"
"The New Day"
"Mountain of the Sun"
"Brave New World"
"Anthem"
Currently, Greta Van Fleet is nominated for four Grammy Awards, including Best New Artist, Best Rock Performance ("Highway Tune"), Best Rock Song ("Black Smoke Rising") and Best Rock Album ("From the Fires"). The Grammy Awards ceremony will be held on February 10, 2019 at the Staples Center in Los Angeles.
Even if they're not going to win any Grammys, they showed the mainstream music industry and the whole world that Rock music isn't dead at all! It's alive like back in the 70s, and it will celebrate a comeback the next couple of years!!