Raquel Esperanza Knecht, Switzerland
Rosalia Vila Tobella, known as Rosalia, is a singer and songwriter from Spain. She was born in Sant Esteve Sesrovires, Catalonia and is 25 years old. She is well known in Spain for her number 9 studio album "Los
Angeles". After her collaboration with J. Balvin "Brillo" she became internationally famous.
Her Family never really listened to Flamenco. She only heard her mother play artists like The Beatles, Queen and other English or American artists. Rosalia grew up in Barcelona, Sant Esteve Sesrovires, so not a city with a lot of Flamenco input, but the area El Baix Llobregat had many Andalusian immigrants. It is similar to Los Angeles and the Mexican immigrants – you can feel, hear and see the culture, it is all around you.
She heard Flamenco for the first time when she was thirteen. She used to go to a park with some friends and they listen a lot to Flamenco. That's when she started to love it. Later on, she started to sing and perform and had the opportunity to perform at festivals and collaborate with other Spanish artists. She also posted videos of herself performing on Youtube and gained a lot of followers and a fanbase. Rosalia moved to California after singing at Universal Studios, which sponsored her first Studio Album "Los Angeles". That is how her career started.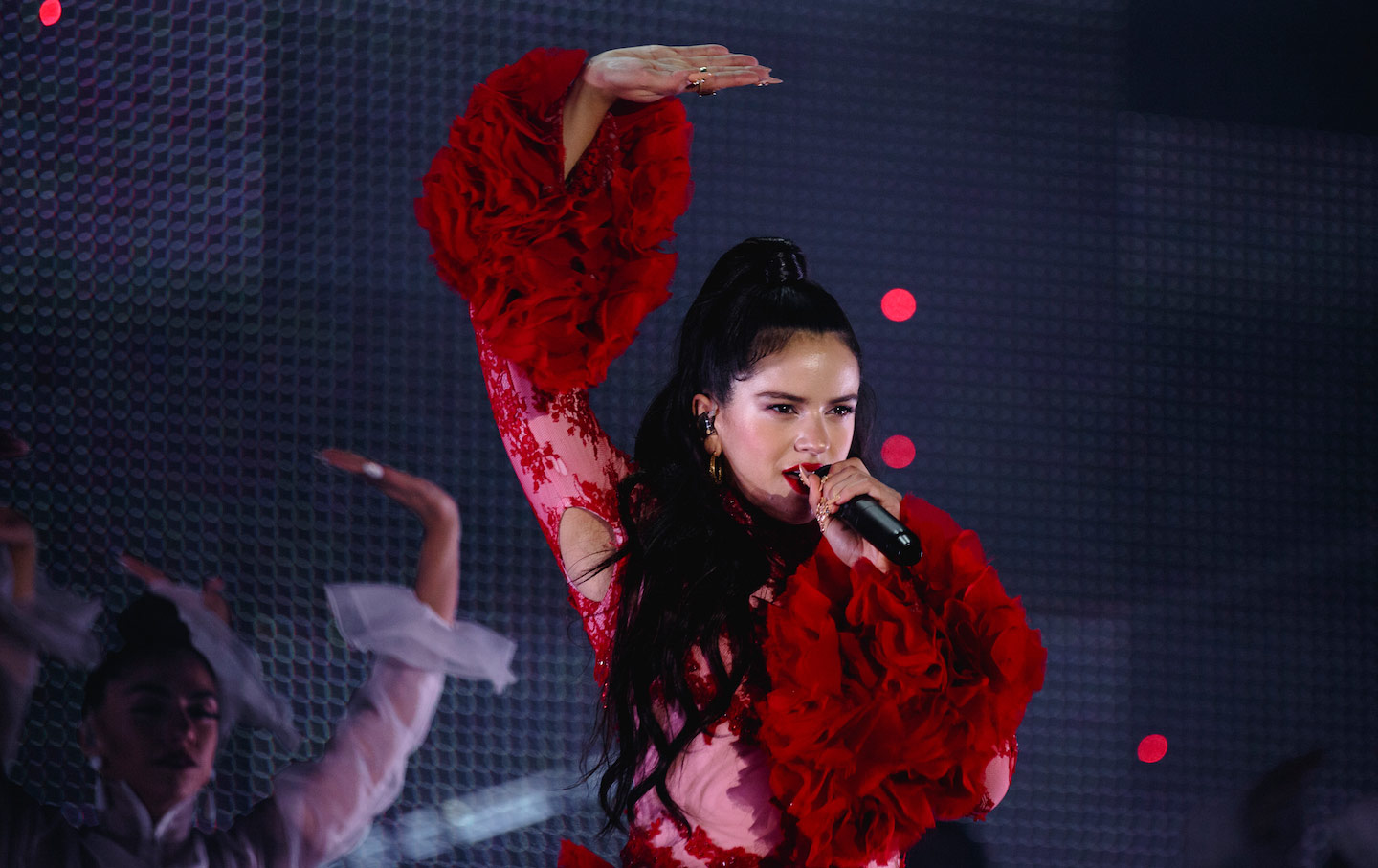 "For me flamenco is the most honest and visceral music that exists. That's why it captured me… You have to implicate yourself in it, if not it doesn't work." (Rosalia, 2018 Billboard)
The song "Malamente" is her most popular song and she even went golden in the United States Latin charts. It is her first song from the second studio album "El mal querer". The album was inspired by the anonymous novel "Flamenca". It presents a toxic relationship of a Gitana "Chips woman" in Spain. The concept of a twisted romance is dynamic and alive, one moment chill and temperate the next.
But what makes Rosalia's music so special?
It is the way she interprets Flamenco. She makes it modern, but the Flamenco inspiration is still there. You hear it, but at the same time it is something else, her own style and that is what makes her music so special. She is the inventor of a new kind of Flamenco with some Urban classic, Hip-hop, Trap and electronic in it, while the spotlight is still on the rhythmic handclaps (las palmas) and the romantic guitar (toque). She introduced the world to a new music style.
So give it a try and listening to a new style with some Flamenco flavor.