Maria Peixoto, Portugal
Fado… "Fado" is a Portuguese word which means "destiny" or "fate", but is representative of the traditional music genre of Portugal. People say that Fado emerged in the 19th century in Lisbon, but it actually has much history before that.
Fado is a type of music that has deep and very meaningful lyrics, usually connected to melancholic thoughts. The person who sings the song puts a lot of feeling and expression into the words, which turns the moment into something magical. Loss, sadness, lack of something or somebody are the most common topics in Fado. The singer always has a Portuguese guitar in the background, which adds a beautiful melody that goes along with the singers voice and is only used in Fado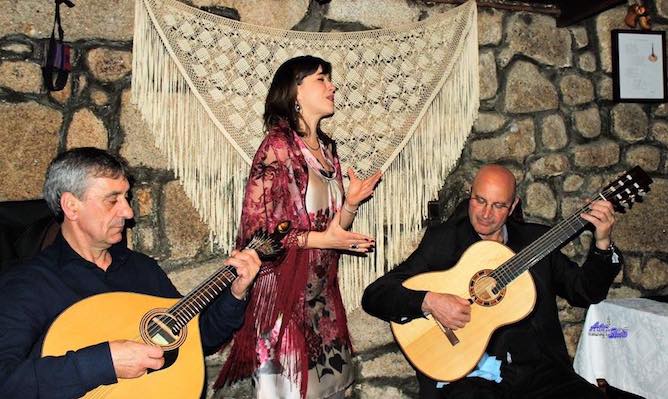 There are, in Portugal, tipical places where fado was probably born such as Mouraria, Bairro Alto and Alfama. All of this places are located in Lisbon and represent pretty much all of the Fado's culture. Portugal has a lot of fado houses where people can enjoy fado and have a good time.
There are some well known fado singers, called "fadistas", such as Mariza, Dulce Pontes, Carlos do Carmo, Ana Moura, Camané. Amália Rodrigues, also know as the "Rainha do Fado" ("Queen of Fado") was the most influential in popularizing Fado worldwide. One of the most beautiful fados is "Canção do Mar" by Dulce Pontes, but it was first performed by Amália Rodrigues. https://youtu.be/v_2fyB4dj4U
Fado does not only belong to Portugal, but it also belongs to the world since it was added to the UNESCO Intangible Cultural Heritage Lists, on 27th November 2011.
In conclusion, people should give Fado a try, even though they might not understand what is being said, because the melody speaks for itself.