Lucas Michel, France
It becomes an unavoidable event in the French video games community, after the success of the first edition last year. This new edition of the Z-Event beat all records with more than 1 Million Euros collected in 3 days. Organized by one of the most popular French streamers, Adrien "Zerator" Nougaret, and his assistant, Alexendre "Dach" Dachary. This initiative exceeded all expectations and pulverized all the records.
The results of last year were already very impressive. In live from the Adrien's home, 30 streamers gathered at the same place took turns during the entire week-end, that is to say more than 50 hours. In the end: 500,000 unique viewers, 109.382 peak audience and 487.578,66 Euros (554.120 USD) collected for the association Red Cross and the victims of the Hurricane Irma. The event was relayed by the TV and the gaming community, often criticized for being nerds in their rooms doing nothing, proved this day that they are a lot more than that and can be very generous and with great abilities to come together for a good cause.
But this year was even more impressive. This time it was 40 streamers in the same place. Not at Adrien's house but in a large room lent for the occasion by the city. More organized, the start  already broke a record, 100,000 Euros were collected in less than one hour. It had taken the entire first night to amass this amount of money last year. In the last hour in the night of Sunday to Monday, the streamers saw the pot increased by 200,000 Euros to overtake the symbolic amount of 1 Million Euros.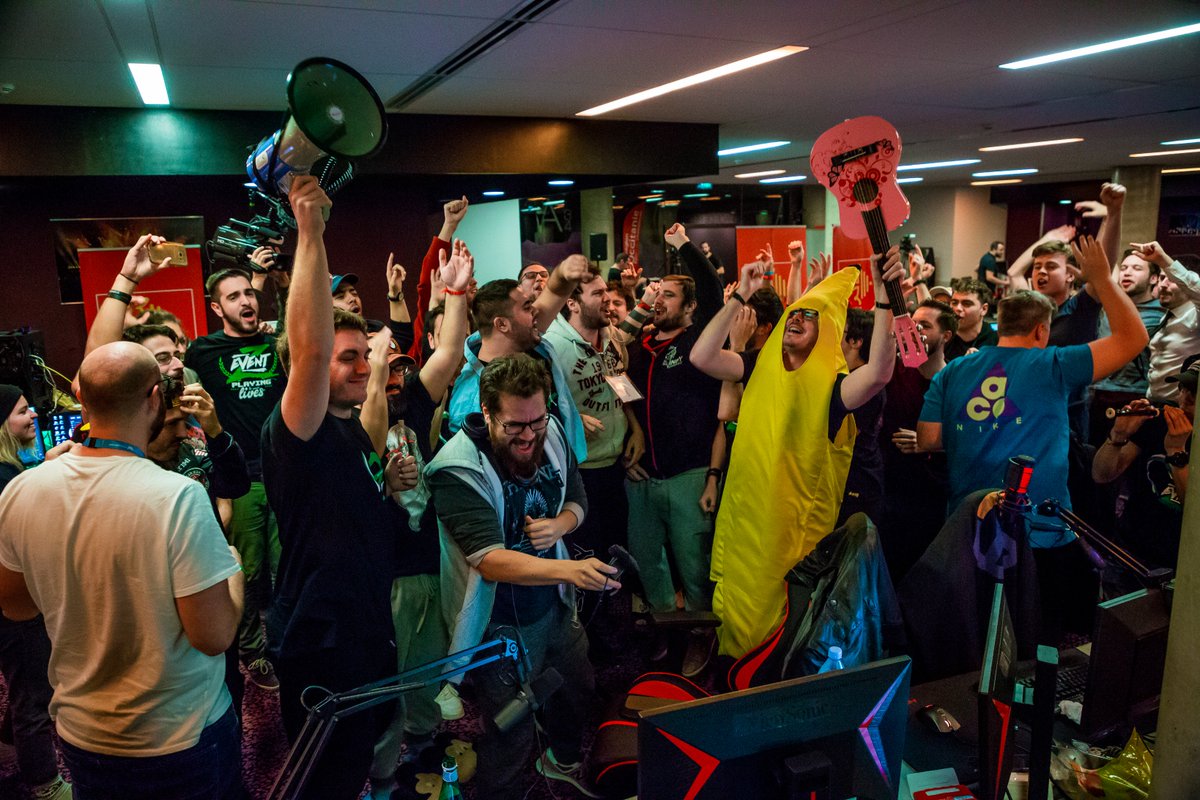 More than 190,000 people were connected at 1am to attend the end of the event, more than 1,500,000 unique viewers. A beautiful rewards for Adrien and his team after 53 hours of streaming. The tiredness and the emotions were the reasons Adrien, like some of other streamers, could not restrain their tears after having crossed the level of the million of euros collected. Often despised for their passion for the video games, the gamers community has proven that they can do big and generous things.