Write by Cedric Dauteuil
Over the past week, Australians were forced to ask an alarming question: Why is someone putting sewing needles in our strawberries?
All the Australian peolple are really worried about that.
Across the country, shoppers had reported finding needles or pins in packages of strawberries bought from supermarkets.
In total, there were more than 100 reports of people finding needles in strawberries and other fruits, officials have said.
But officials think this suspect was simply a copycat. The crime was first reported in neighboring Queensland, where local strawberry farmers have said that they had reason to believe they were being targeted by a disgruntled former employee with a grudge against the industry.
Reports of needles in strawberries and other fruits have spread to all six Australian states, leading police to say they suspect that the crime has moved beyond an isolated incident and turned into a trend.
For Australia's fruit and vegetable growing industry, the needles have proved to be an expensive disaster. Strawberries have been taken off supermarket shelves, foreign trading countries have blocked Australian imports, and wholesalers have been forced to buy metal detectors to check their produce.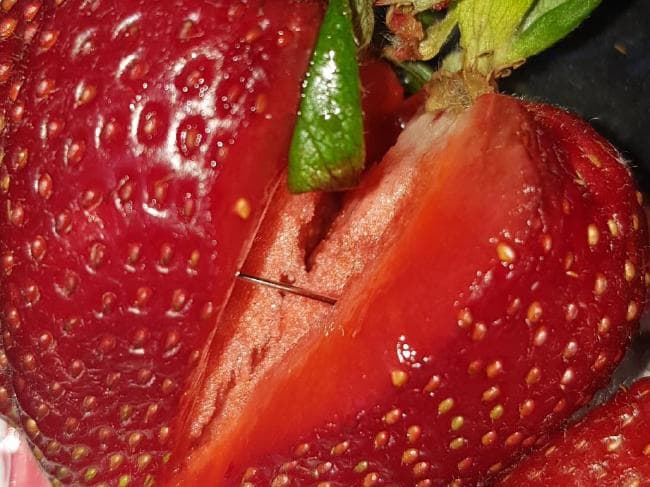 The Australian prime minister want to say something about that with this video :
https://www.youtube.com/watch?v=epONtKDSz38
My conclusion :